So it's almost the end of this crazy school year. You did it! Your students did it! You made it!
What are some ways you can celebrate with your special education students? In addition to a zoom/virtual party, I have some printable and ideas you can send to your students!
First, send a note celebrating your students and that they made it through the end of this silly school year! Copy and paste the pictures below or click
HERE
to download the free PDF (black and white option also included). If you like these symbol supported notes, you can grab a set of notes for throughout the school year
here
.
Mail a letter
You can print the above notes and send in an envelope and maybe add a fun treat such as:
(amazon affiliate links above)

picture of your class or you and your student
(When sending fun items in a regular envelope with one stamp you just need to make sure they are bendable and under 3.5 ounces)
Send postcards from your phone
Or you can even send postcards right from your phone! I used the Ink Cards app and it was only $2 a postcard and that includes postage.
You can type on the image first using a photo editing app or even instagram stories, and then save that image to insert as your postcard design (there is a blank template to add your own photo that I found in the "thinking of you section")
Do a drive-by drop off
Grab your school staff and do a parade! You can add signs to your cars, balloons and have a lot of fun with it. You can drop off a little package, a symbol supported card from above, and a symbol supported certificate as well! Be sure to follow your state's guideline if considering an option like this, and consider if it would be too difficult for your students to see you but keep their distance.


Zoom / Video Call
Have some fun, share some pictures of your school year or make a slideshow. Host a dance party!
Ship a Book directly to your students
I think sending a book would be a perfect gift from a teacher :) Step into Reading books are often my go-to as they are easy to read and I love how often they are based on popular movies which is so motivating for kids!
At the time of this blog posting, all of these books are under $3 (amazon affiliate links)
If you want to send your students an adapted book, we sell Breezy Special Ed books on our Etsy store and can ship them directly to your students and even include the symbol supported note above, just leave a request when you order!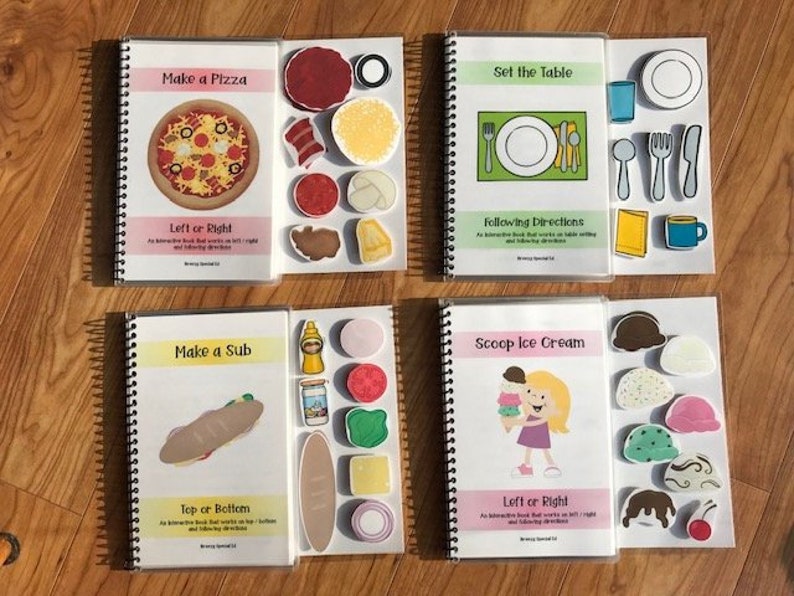 Shop adapted books that are prepped and ready to ship
here
.
Email a certificate
This set of symbol supported certificates include fill in the blanks so that you can customize on your computer for each student and includes certificates for:
☆

Certificate of Excellence (fill in blank with subject or task. Print one unique to each student. Perfect for end of year awards!)
☆

Certificate of Improvement (fill in blank with subject or task student has improved on)
☆

Goal achieved! (use when IEP goal or objective is met)
☆

Chef award (use for cooking)
☆

Peer helper of the month
☆

Special Olympics (use after completing a sport)
You can download these certificates
here
(I recommend using the certificate of excellence and graduation awards for the end of the year)
, type in your student's name, what they accomplished this year, your name and the date, and then you can save just that one page by printing to PDF. Then you can email or print and send that certificate to your student!
Celebrate!
You did it. You completed a crazy few months of distance learning that no one was expecting.
You deserve to celebrate too!