I saw that Rae at
Mindful Rambles
(love her blog too!) linked up to this awesome linky by
Lovely Literacy
and just HAD to join as well! :)
My favorite 3 NON-teacher blogs:

I Am Momma Hear Me Roar
- I love this blog! Cheri has two little boys and a little girl on the way. She is always sharing fun craft and DIY projects and ideas. I am SO inspired by her. Check out her blog - you will not be disappointed!!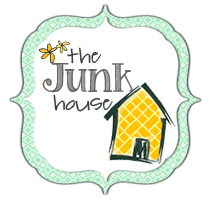 The Junk House
by Sam: Sam is a new(ish) homeowner, like myself, and shares her ideas and DIY projects on her blog. Her latest project was
adding hardware to all of her kitchen cabinets
and it looks AWESOME! Plus she has two adorable fur-babies. :)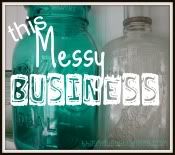 This Messy Business
: Megan is a recent education major graduate, so hopefully we'll see more teaching posts out of her soon :) but right now she blogs about her adventure from "trailer trash to DIY fabulous first home...on a budget." Check out some of her
before and afters
- amazing!
Favorite Teaching/Special Ed Blogs:
The Autism Helper
by Sasha: Seriously, if you teach special ed and haven't discovered this blog yet, you're crazy! She just posted an awesome
Recycling Unit
and I love her advice on
behavior management
.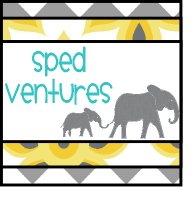 Sped-ventures:
Kara is such a sweetheart and shares the best ideas and fun projects she does in her classroom. I loved her
"trashy" snowmen
! And she recently offered an amazing freebie -
Winter Clothing Social Stories
.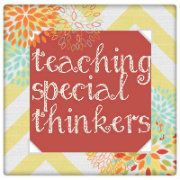 Teaching Special Thinkers
: 1st reason this blog is awesome - her name is also "Gabrielle" but she actually goes by her full name, I just go by "Brie." No, really, though, I love this blog! She just posted an
IEP checklist and Caseload Binder freebie
AND it's chevron. So cute. I think it would make me more happy to work on IEPs....yes, this will definitely be printed asap :)